Sponsors & Partners
Coca-Cola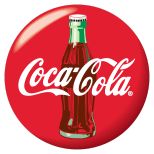 Cary Towne Center is proud to have Coca-Cola as a sponsor. Coca-Cola is the world's leading manufacturer, marketer, and distributor of nonalcoholic beverage concentrates and syrups, used to produce nearly 400 beverage brands. Coca-Cola's corporate headquarters are in Atlanta, with local operations in over 200 countries around the world.
celito.net
Official Play Area Sponsor

celito is a Raleigh, NC Internet service provider offering a variety of business technology solutions, including Internet; Voice, Data and Consulting services. From local non-profits to large corporations, celito's clients come to them with diverse needs, goals and capabilities. celito is driven by their desire to utilize their industry experience and unique knowledge to create custom, flexible Internet solutions that meet these expectations and can grow with their clients.
Piedmont Service Group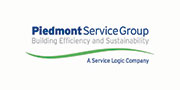 Established in Raleigh, NC in 1971, Piedmont Service Group is a privately held energy efficiency and facilities services company focused exclusively on helping commercial, industrial, institutional, and government organizations operate and maintain their buildings in a safe, healthy, and efficient manner.